One Kid. One Kit Campaign.
Keeping kids engaged in learning during the Coronavirus Pandemic.
Donation Goal: 250 kits to 250 kids; Status 12/27: 20 kits donated 
We have raised
$705.00
of our
$8,750.00
goal.
---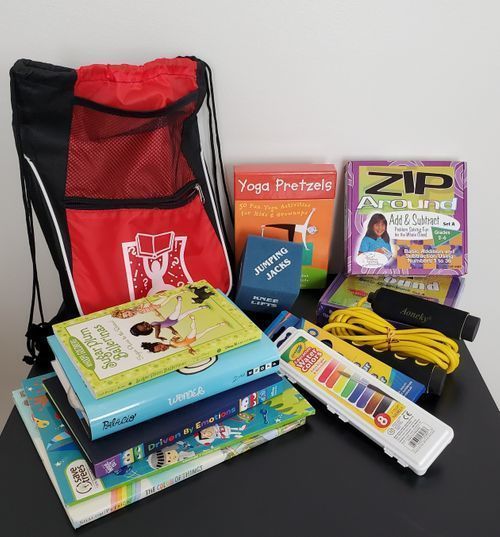 We believe that regardless of the pandemic and living rooms being turned into makeshift classrooms, children should still be able to enjoy learning.
During this unprecedented time, you can keep a child engaged in learning so that not only will he or she keep learning but also have some fun.
Are you with us?
When you give $35.00, an In Reach Afterschool Fun Kit will be donated to a child in need.
Modeled after our afterschool program, each elementary-aged fun kit will come complete in a sturdy carrying bag with  
an engaging book to read,
an art resource such as a coloring book and crayons for a little creative therapy,
Math flashcards to practice numbers (addition, multiplication,
a movement resource such as yoga mindfulness cards or for physical activity, and
resource information for parents.
Make your donation today. When you donate, you will have the option to include an inspirational, personalized message with your kit.
We are all in this together. 
---
Using our secure form below, please help one kid stay engaged in learning today!