One Kid. One Kit Campaign.
Keeping kids engaged in learning 
---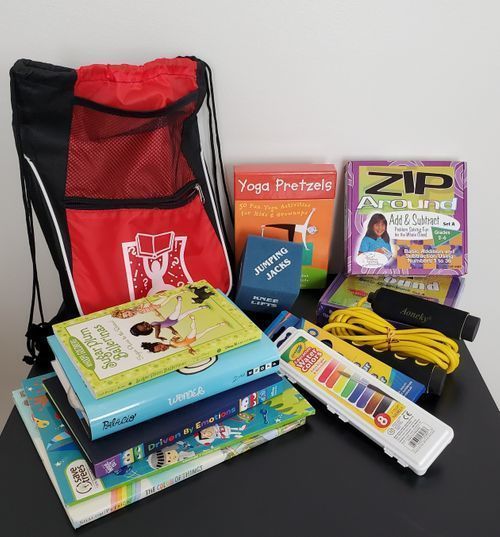 When you give $35.00, an Afterschool Kit will be donated to a child in need.
Modeled after our afterschool program, each elementary-aged fun kit will come complete in a sturdy carrying bag with  
an engaging book to read,
an art resource such as a coloring book and crayons for a little creative therapy,
Math flashcards to practice numbers (addition, multiplication,
a movement resource such as yoga mindfulness cards or for physical activity, and
resource information for parents.
Make your donation today. When you donate, you will have the option to include an inspirational, personalized message with your kit.
---
Using our secure form below, please help one kid stay engaged in learning today!