Raising Awareness & Taking Action
Each year, In Reach joins the State of Maryland in recognizing Children's Mental Health Awareness Week in May. We collaborate with the Prince George's County Work Group for Children's Mental Health to raise local awareness about the importance of recognizing and addressing child mental health issues by supporting, sponsoring, and holding events throughout the county.
Chart the progress of the Work Group partners through the years. 
Something for every day in May!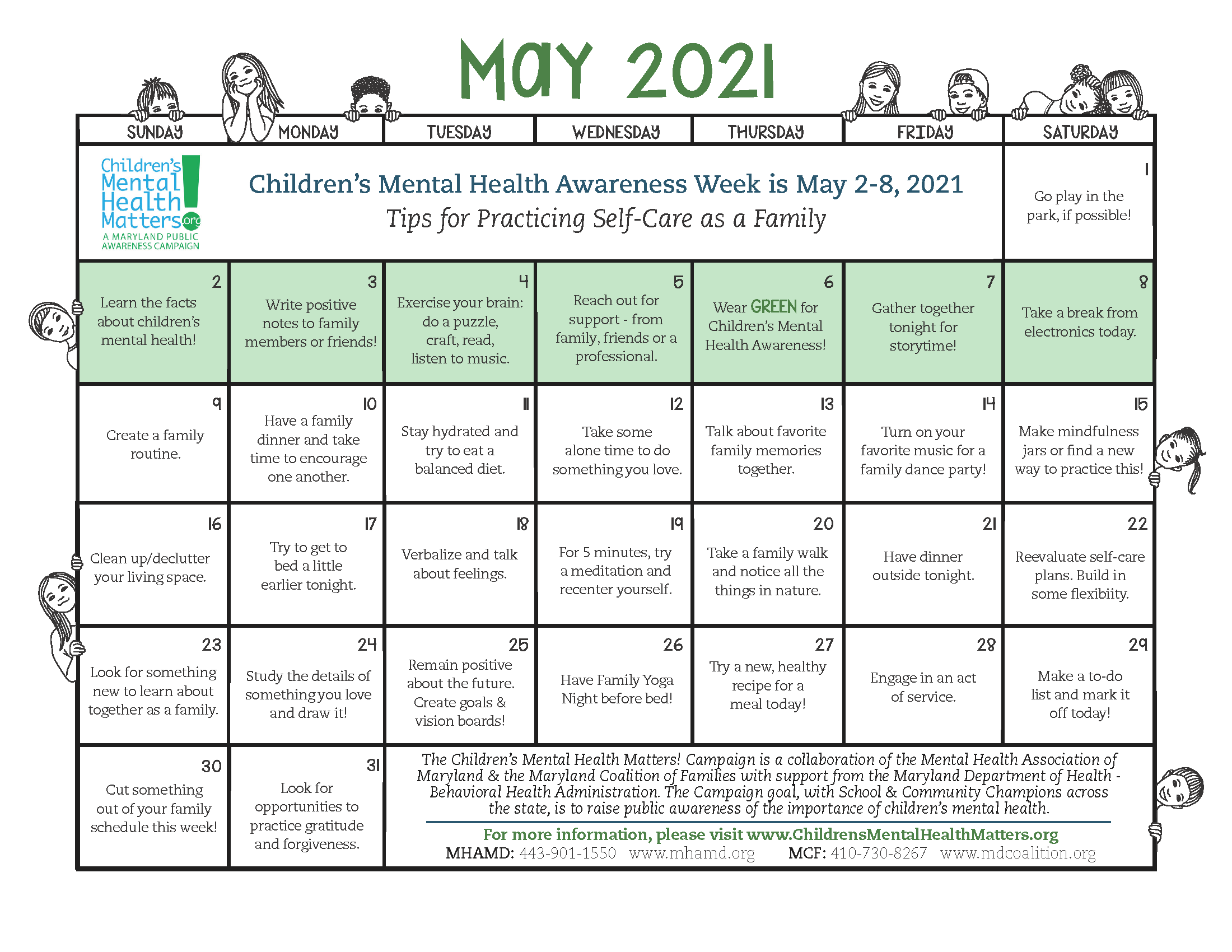 Click on the flyer below to watch In Reach's Teens Talk TV show on Teen Mental Health & Self Care.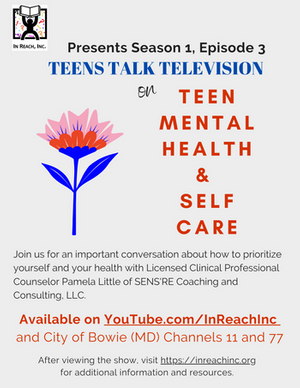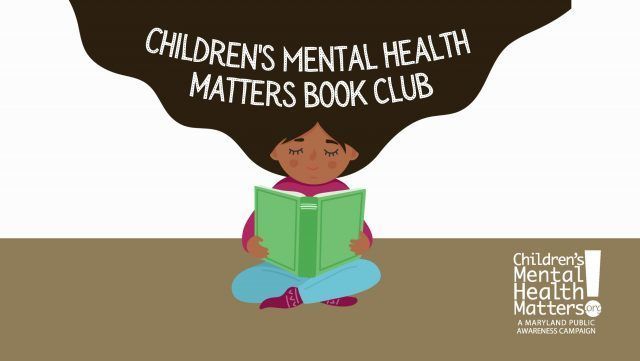 Join the Children's Mental Health Matters Book Club! It's free and you don't have to register. Simply click on the picture above for all of the details. Enjoy.