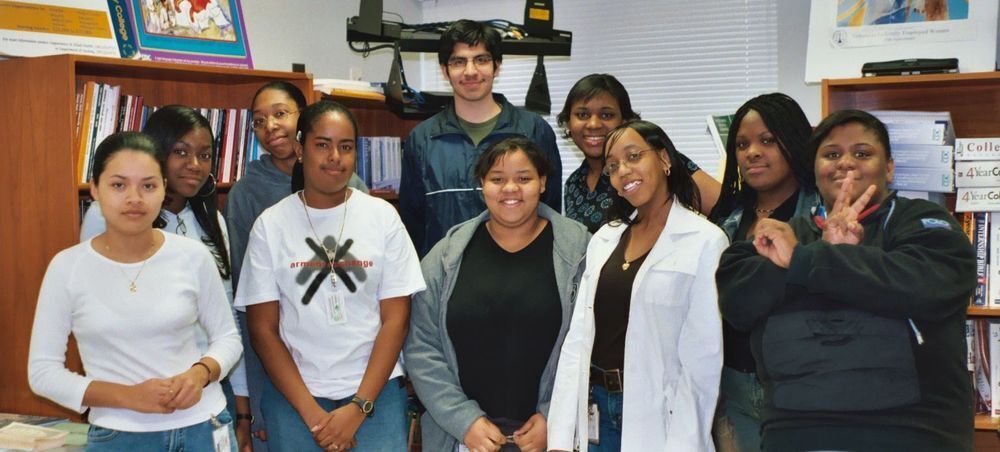 Founded in December 1999, In Reach is a community-focused 501(c)(3) tax-exempt, non-profit organization positioned to respond to the unmet developmental and academic needs of children and youth by preparing them for college, work and life.  
In Reach began as a simple idea to provide afterschool programming. Our founder and executive director, Toni Smith, was an active mother in her community and the PTA at her daughter's elementary school and knew firsthand that there were not nearly enough programs to meet the demand especially in higher need communities. After connecting with a few schools in her neighborhood and laying the initial ground work, In Reach was conceived. And, today, almost 23 years later from starting with a volunteer staff to having a staff of over thirty and now back to a small staff In Reach is still thriving and doing the work it was created to do. Although the programs have changed throughout the years, our mission remains the same - to prepare students for college, work and life. And while the mission highlights students, kindergarten through college, our work is inclusive of everyone in a community particularly educators and parents. 
In Reach believes that students should always be in reach of a quality education, opportunities in their community for development, and, ultimately, their dreams. In Reach prepares students for college, work, and life by activating networks, providing educational programs and resources, and collaborating with a host of stakeholders to bridge the educational and opportunity gaps between schools, families, and communities.
We envision healthy, productive, and prepared young adults in every family. Our Guiding Principles include
Caring adults who value children and youth 
Safe places for youth to learn and live, gather and socialize 
A healthy start for all children with appropriate supports into young adulthood 
Meaningful educational experiences 
Opportunities to help others through service learning
Preparing students for college, work and life take the effort of a village. We are here for the village.
Watch Executive Director Toni A. Smith interview with Dr. Mildred Charles for College and Career Matters, a local public access television show.