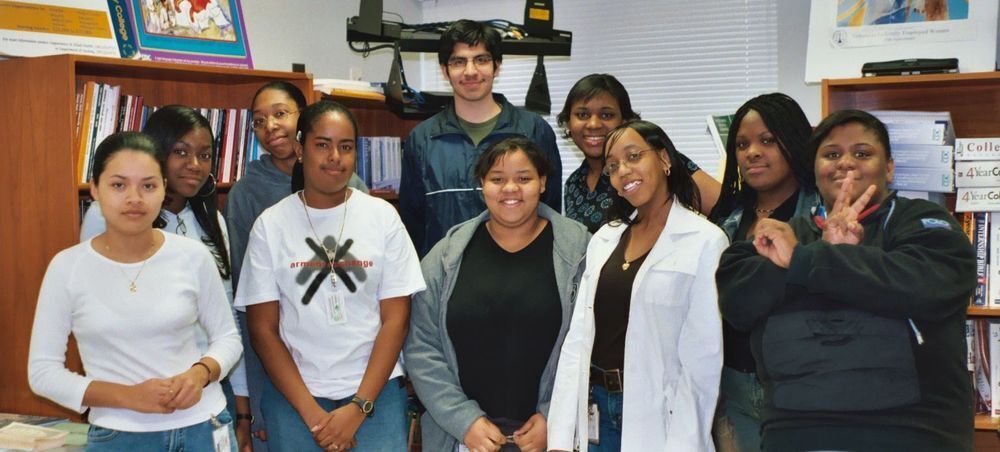 Founded in December 1999, In Reach is a community-focused 501(c)(3) tax-exempt, non-profit organization positioned to respond to the unmet developmental and academic needs of children and youth by preparing them for college, work, and life.  
In Reach began as a simple idea to provide afterschool programming. Our founder and executive director, Toni Smith, was an active mother in her community and the PTA at her daughter's elementary school and knew firsthand that there were not nearly enough programs to meet the demand especially in higher need communities. After connecting with a few schools in her neighborhood and laying the initial ground work, In Reach was conceived. And, today, over 23 years later from starting with a volunteer staff to having a staff of over thirty and now back to a small staff, In Reach is still thriving and doing the work it was created to do. As our work continue to evolve, our mission does too. While we continue to prepare students for college, work, and life primarily through our Teens Talk Network, because we care about all people, our primary mission is to activate networks, provide educational resources, and collaborate with a host of stakeholders to address community needs. 
We envision informed and caring individuals who are connected to one another in every community.
Our Guiding Principles include:
Valuing literacy and learning and free and open access to information, and creating spaces for engagement, reflection, and developing competencies central to our work.
Enhancing the social, emotional, and well-being of all people, while making our communities safer places to thrive.
Investing in youth and young adults as sources to a better future for our communities and our world. 
Advocating for justice and equity to affirm the dignity and work of members of our community while working to address structural forces such as racism that harm everyone. 
Being accountable for maximizing our impact by doing what we say we will do.
Watch Executive Director Toni A. Smith interview with Dr. Mildred Charles for College and Career Matters, a local public access television show.