Annual Reports: A Closer Look at In Reach
Read In Reach's 2016 Annual Report, Making Impact, by following this link or clicking below.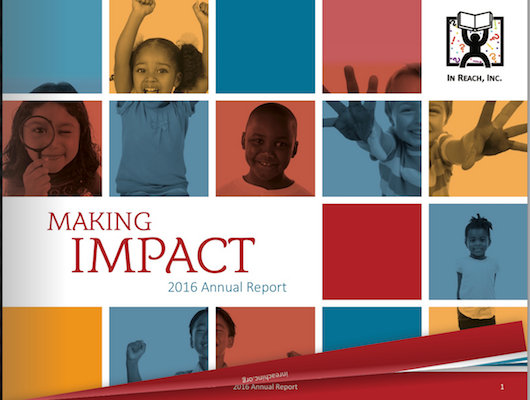 The Form 990 is an annual return that certain federally tax-exempt organizations must file with the IRS. We encourage you to explore and download any information that may be of interest to you.