By Any Means Necessary!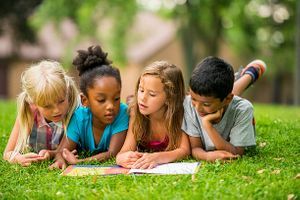 "People who grow up with books at home tend to have higher reading comprehension and better mathematical and digital communication skills."
Throughout its twenty year history, literacy - the ability to read effectively to participate in society and achieve personal goals - has remained one of In Reach's core and most precious values. And, today, we remain committed to helping children learn, love and listen to the written word by any means necessary!
By making a one-time $20 donation or committing to a $20 monthly gift for the remainder of the year, you can help a deserving child start a home library filled with all of kinds of books for them to read over and over again.
10% of every donation received will be used to purchase non-perishable goods for local food banks. 
Using our secured connection below, donate $20 today AND then come back to see how we are doing with our books and food bank donations before the end of the campaign in December. Thank you. We can do this together.